Stephanie Stolz Receives LACSN's 2022 Volunteer Education Advocate Award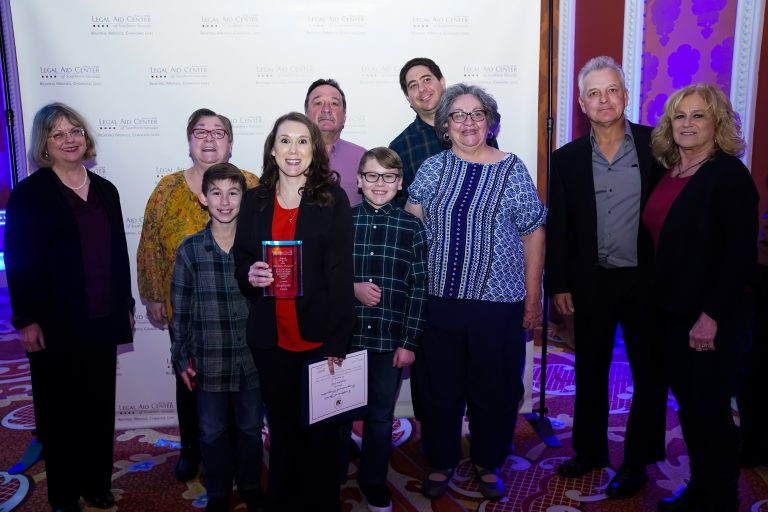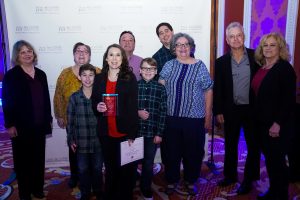 Stephanie Stolz was recently honored by the Legal Aid Center of Southern Nevada with the 2022 Volunteer Education Advocate Award. LACSN's Educational Advocacy program provides assistance to children with learning difficulties due to Covid-19, or behavioral, intellectual, or developmental disabilities. The annual award goes to a non-attorney volunteer who goes above and beyond to fiercely advocate for educational rights and opportunities for at-risk foster youth.
"Since March 2017, over five and a half years, Stephanie has made the time to advocate for seven students with high needs who are placed in foster care. Despite her busy schedule, she makes time to help children to ensure they stay in school and achieve success in and outside of the classroom. From offering pizza as a motivation to supporting foster homes and teachers with favorite snacks, toys, and stickers, she always goes above and beyond!"
Congratulations Stephanie! Your dedication to children in need is inspiring to all of us at The Abrams and Mayo Law Firm. We're proud of your generosity to others and to have you as such a valuable member of our team.