7 Mistakes Professionals Make in Divorce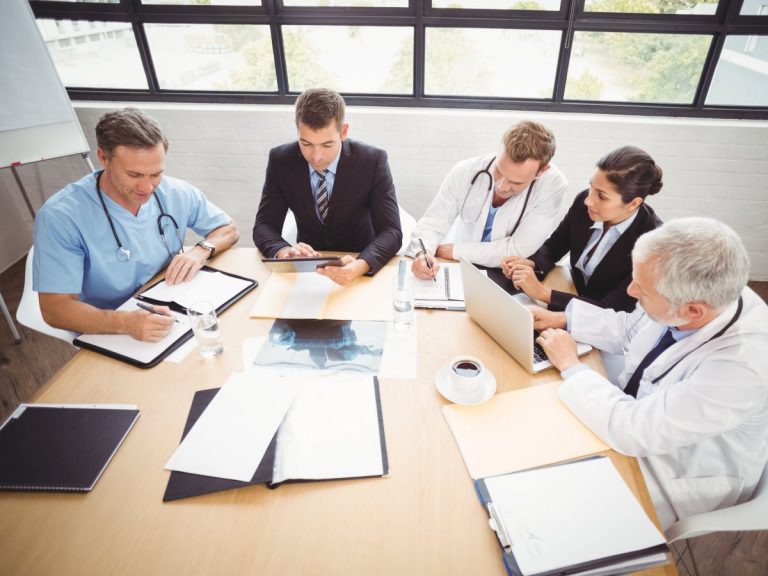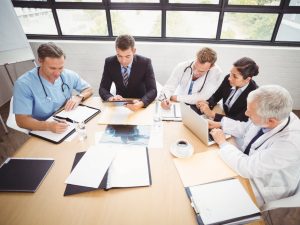 Going through divorce proceedings are some of the most challenging times in one's life. The very nature of divorce is inherently stressful even if both spouses agree on dissolving the marriage. When one or both spouses are professionals it can be even more so. The necessity of dividing marital assets and agreeing on child related issues only adds to the hectic schedules of most working professionals and can be exhausting. Resolving your divorce case lowers your stress level and allows you to move on with the rest of your life. In this article, our Las Vegas divorce attorneys discuss the most common mistakes of professionals in divorce.
Retaining the Wrong Divorce Attorney
Retaining the wrong divorce attorney is number one on this list for a reason. In order to resolve your divorce case favorably, you need a divorce attorney with extensive experience in handling divorce matters similar to yours. While it can be tempting to look for low cost legal representation, the complexities of your matter should be the real guiding principle. This is especially true of those professionals that own their own practice or business. Divorce proceedings where there is a lot at risk is no place for lawyers who believe their skills only merit low rates, especially when your spouse chooses one of the best divorce attorneys in Las Vegas.
Fighting the Wrong Battles
Whether you like it or not, your divorce resolution is best achieved by keeping your emotions in check. That means choosing what's worth fighting for and what's not. If you believe that a "scorched earth" strategy is in your best interest, emotional or otherwise, it will only increase your stress and legal fees in the long run. While you may achieve short-term gains, this is never the best way to conduct yourself, especially if you have minor children in common. This situation becomes even more counter-productive when both parties in the divorce take the same view. The best divorce attorneys know that this is an emotional experience for you and will consistently advise you to take a common sense approach and always fight the important battles but not the trivial ones.
Improper Business Valuations
Many professionals own and operate their own practice. Absent an enforceable prenuptial or post-nuptial agreement, the practice will be divided in your divorce like any other asset. Obtaining a proper valuation for the practice or business is a key factor in obtaining the resolution you're seeking. These types of valuations are only done in a small fraction of divorce cases and unless your divorce lawyer has ample experience in this area, you could be setting yourself up for an improper division of assets.
Committing Fraud on the Court
Each party in a Las Vegas divorce must submit financial and other documents to the court. While some documents contain opinions, others contain facts. Intentionally misleading your divorce attorney and the court is always a bad idea. The best divorce attorneys know how to find the truth – financial or otherwise. Most importantly, the court takes an extremely dim view of those divorce participants that submit documents containing outright falsehoods. Judges have long memories – and the ones that don't will be reminded by your spouses divorce attorney. Committing fraud on the court almost always comes back in a negative ruling in one form or another.
Hiding Information from Your Divorce Attorney
You're not alone in wanting to keep some marital information completely private. In fact, all relationships have their secrets that either or both parties would prefer to be kept out of the divorce proceedings. However, you don't know what your spouse is sharing with their divorce lawyer. So keeping any information from your attorney, regardless of how embarrassing you believe it to be, is a huge mistake. There is nothing that takes a divorce case in the wrong direction more than when your divorce attorney gets blindsided because you knowingly failed to disclose something pertinent to your case. And if it will put your mind more at ease, there is very little that shocks seasoned divorce attorneys.
Failing to Take Your Divorce Attorney's Advice
It is not uncommon for professionals to have an "I'm in charge" attitude. After all, you've worked incredibly hard and achieved a status that most people can only dream of. We get it. But this is a huge mistake in divorce cases. If you can't consistently follow your attorney's advice, you've either hired the wrong divorce attorney, or you're your own worst enemy in your divorce case.
Not Considering Your Minor Children Enough
Always consider the affect your actions are and will have on your children. Your spouse will become your ex-spouse but your children will not. Depending on their ages and other factors, children handle the divorce of their parents in different ways. No one in a divorce matter, professional or not, ever benefits by actions that will alienate the relationship they have with their children – both short and long-term.
Retain the Legal Counsel You Deserve
Our divorce attorneys in Las Vegas are experts in handling divorce matters for professionals and high income/net worth clients. Their record of success has been acknowledged by the local legal community and clients alike. Both Jennifer V. Abrams and Vincent Mayo offer phone consultations as a courtesy at no charge. Call us today at 702-222- 4021 to speak directly with one of them and start on the road to getting back to the positive aspects of your life.