Pitfalls to Avoid in Prenuptial Agreements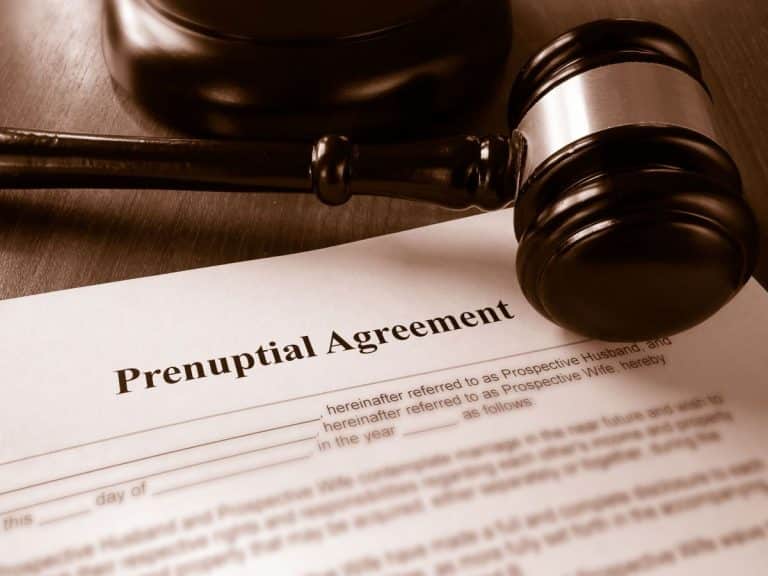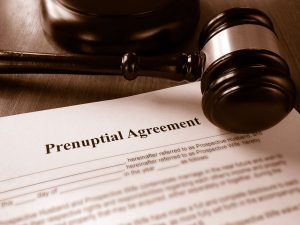 Prenuptial agreements (also called antenuptial agreements or "prenups") are no longer the exclusive concern of the rich and the famous. Today, they are an important consideration for any marrying couple, whether both spouses are income-earning or one spouse has significantly more wealth than the other. What many people don't realize, until it's too late, is that not all prenuptial agreements hold up in court. In this article, our seasoned Las Vegas prenuptial agreement attorneys discuss pitfalls to avoid in prenuptial agreements.
Full Disclosure is Necessary
A valid prenuptial agreement depends on both parties being honest and up-front regarding their finances. If either or both parties fail to disclose all relevant finances, and those assets or debts are discovered or disclosed during the divorce process, then the entire prenuptial agreement could be ruled invalid by a family court judge. Engaged couples should review their finances with accountants and/or financial advisors to make sure no important financial matters are forgotten, overlooked, or intentionally omitted.
Each Party Gets Their Own Divorce Lawyer
Discussing a prenup can be awkward, but it is an important facet of any modern marriage.  However, even though it is something to be accomplished together, each party still needs their own divorce lawyer to review the agreement and offer legal counsel. A prenuptial agreement could be deemed invalid if one party did not consult with an attorney before signing unless they knowingly and voluntarily, without duress, waived this right in writing.
Keep it Relatively Fair
A prenuptial agreement does not have to divide assets equally or ensure that one spouse gets spousal support sufficient to equal their standard of living during the marriage. It can even be more protective of one party's finances more so than the other party's. The agreement cannot, however, be so one-sided that a court deems it "unconscionable."  If there is a significant wealth or income disparity between the parties, the agreement cannot leave the lower-earning spouse with pittance. This is especially true in long-term marriages. Since the term unconscionable is subjective, it's important to have an experienced Las Vegas divorce attorney who knows what terms are reasonable given your unique circumstances. Their experience provides peace of mind that the prenuptial agreement protects your finances without risking a court deeming it invalid because it's unconscionable.
Child Support and Custody Provisions Have No Place in Prenuptial Agreements
A prenuptial agreement can cover the division of property, spousal support, and a range of other divorce related matters. But it cannot dictate the provision of child support or establish custody rights. Such provisions will be ignored by the court, and may even cause the court to deem the entire agreement invalid. At minimum, it will cause the judge to consider the rest of the agreement with heightened scrutiny. Generally speaking, the agreement should have no provisions relating to a couple's current or future children.
Sound Minds, Sound Agreement
Like any other contract, a prenuptial agreement is only valid if both parties are of sound mind when they sign. Neither party can be intoxicated or otherwise out of their sound mind. Nor will a prenuptial agreement be deemed valid if it is shown that one party was coerced into signing under duress, including financial, physical, or reputational threats.
Proper Time for Review and Signing
The timing of the presentation and signing of a prenuptial agreement is also an important factor. Each party must have appropriate time in which to seek legal counsel and consider all the terms before signing a prenuptial agreement. Once again, "appropriate time" is a subjective term. Our divorce attorneys in Las Vegas have had requests to prepare and present a prenuptial agreement for signing a week or two before the wedding date. These requests were refused because the short time frame is bound to cause problems in the future. While it's not possible to exactly specify what appropriate time is, think in terms of at least over a month before your wedding date.
Protect Your Future with a Las Vegas Prenuptial Agreement Attorney's Guidance
Talk to a divorce attorney in Las Vegas about how best to protect your assets in a prenuptial agreement. Our seasoned prenuptial agreement lawyers will draft and properly execute your prenuptial agreement. You will benefit from our dedicated legal counsel through every step of the process. Attorneys Jennifer V. Abrams and Vincent Mayo offer courtesy phone consultations at no charge. Call 702-222-4021 to speak with one of them about your important concerns.