Nevada Child Support Laws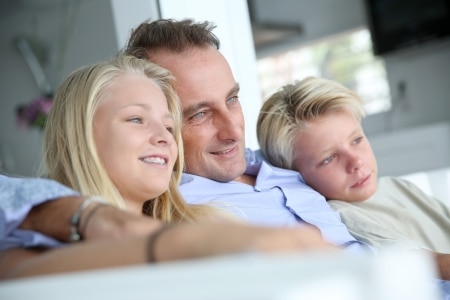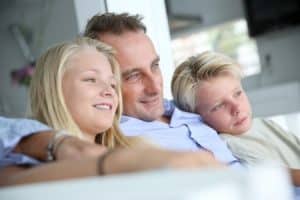 Nevada child support laws require that parents provide for their children. For divorcing couples, this means that both parents should contribute in some form. The support can take the form of financial, housing, educational, medical, and child care, to name just a few.
The financial aspect of child support is based on the physical custody agreement. As with all divorce aspects involving minor children, the financial support agreement requires court approval. Child support payments terminate when a child reaches age 18, or 19 if the child is still attending high school.
Nevada law sets guidelines on how family courts should evaluate and determine financial child support amounts. Any divorce decree concerning minor children must comport with the Nevada statutes, even if the parties come to a different agreement in a divorce settlement.  Effective February 2020, the guidelines have changed, potentially allowing for higher financial support obligations than under the previous laws.
The New Guidelines
Under the previous child support guidelines in Nevada, child support payments were capped at a presumptive maximum of $1,165, per child per month, regardless of the paying party's income. This was different from most other states which have no presumptive maximum amount.
For example, if a person makes $10 million a year in California, the guidelines there indicate a support obligation of over $50,000 per month, or over $600,000 per year.  In Nevada, the previous guidelines would have capped at the payor's obligation to $1,165 per month or $13,980 per year. So previously the children of high income parents in Nevada were afforded substantially less financial support than in most other states. Caring divorce attorneys in Las Vegas welcome the new guidelines and the elimination of the financial support presumptive maximum caps.
Now, the $1,165 cap has been removed and replaced with a calculation that changes the child support obligation of the payor based on their gross monthly income. For one child, the guidelines provide for child support in the amount of 16 percent of the payor's first $6,000 of their gross monthly income, eight percent of the next $4,000, and four percent of any income over $10,000. The percentages change if there is more than one child.
For example, a person who makes $15,000 a month which is $180,000 annually, could now pay up to $1,480 for one child, rather than the previous limit of $1,165. Here's how the calculation in this example works:
16% of $6,000: $960 and;
8% of the next $4,000: $320 and;
4% of the next $5,000: $200
Total: $1,480
The rules also allow a judge to impute income to a payor if they are unemployed or underemployed without good cause, i.e., if they should have a job at a certain income level, but they choose not to. Our divorce attorneys in Las Vegas also find that under-reporting income is easiest when the payor owns their own business.
Deviation from the Guidelines
The laws also recognize that the guidelines range will not be right in every situation.  A person may be less able to pay, despite their gross income, or a family's need may require additional amounts.  Las Vegas divorce attorneys can have the court adjust the support obligation based on the needs of the family and the economic circumstances of the parties. This includes considerations such as special education needs, the payor's ability to pay, the relative income of both households, transportation costs for visitation, and a host of other issues.
Modifications by a Change in Circumstances
The new child support rules apply to child support cases agreed to or by judge's decision after February 1, 2020.  The current rules do not modify existing child support obligations prior to that date.  Regardless of the inception date, payment modifications require a "change in circumstances" that affects the financial situation of either the payor or payee. Typically this means an income change of one party that is +/- 20% from the original child support order. Most importantly, the new rules alone are not a consideration for change in circumstances.
Trusted Las Vegas Divorce Attorneys
Our seasoned divorce attorneys in Las Vegas are ready to help you navigate all aspects of your pending divorce, from child custody issues and alimony to complex asset evaluation and property division.  Both Jennifer V. Abrams and Vincent Mayo offer courtesy phone consultations at no charge. Call 702-222-4021 to speak with one of them about your important case facts.