Can My Divorce Be Kept Private?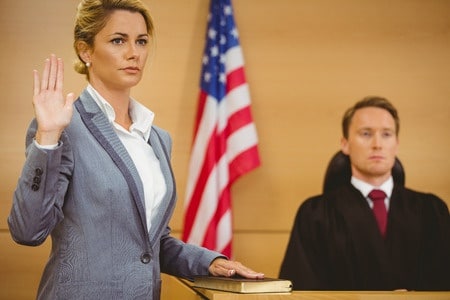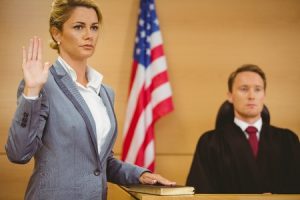 If it's not specifically requested and handled properly, divorce proceedings can be the ultimate form of "airing your dirty laundry" in public. The fact that your marital relationship is ending isn't the only issue that becomes public. Details of your private life make their way into public court filings and hearings insofar as they relate to the proceedings. Divorce related disputes, including personal and financial details concerning your children and your property, are also available to anyone who cares to find them.
Privacy during divorce proceedings is not just for high-profile individuals such as actors, athletes, C- Level executives, and public figures. Anyone can have their divorce lawyer request to seal their divorce proceedings from public view in Nevada. Below, our knowledgeable Las Vegas divorce lawyers discuss your options for keeping your private life just that – private.
Court Filings are Public by Default
In the United States, with exceptions for national security and related issues, most court filings are available to the public by default. This is true for all divorce cases in Nevada. So anyone can obtain the documents in your divorce proceeding. Court filings become a matter of public record unless there is a specific request to the family court to keep those proceedings sealed from public view. With the advent of the internet, looking through court documents is exponentially easier than when someone would have had to sift through paper records. Unless your divorce attorney takes steps to make court records private, they remain visible to the public.
Sealing Divorce Court Records
Your divorce lawyer can file a request to seal your entire divorce case from the outset. If the court grants the request, which is commonly done, all files, exhibits, records, and testimony will be sealed from public view. All court hearings will also be private. The judge will clear the courtroom of all parties not associated with the hearing before it begins.
When a divorce case is sealed, the only people who can attend the court hearings and see the details of the sealed documents are the two spouses involved, the parties' divorce lawyers, and the judge. In some cases, court certified experts may be granted access to limited documents in order to perform their professional duties.
Divorce Mediation is an Option with Privacy
If you can resolve all of your issues outside of the courtroom, then you will never have to worry about the public nature of court documents. Most divorcing spouses have the option of going through mediation. Divorce mediation is a non-court proceeding for resolving marital disputes, and is both private and confidential. Unless all parties agree, or there are very exceptional circumstances, nothing that happens in divorce mediation proceedings will be disclosed, either to the court or the public.
Two Methods of Private Case Resolution
If you resolve all of your issues outside of court, either through settlement negotiations or mediation, then the final decree of divorce can be a very plain filing ending the marriage. The filing simply refers to a confidential settlement agreement. It leaves out the private details of the divorce matter. In these instances, the parties' attorneys request that the court incorporate the settlement agreement by reference rather than including it in the public filing. Therefore, the only information the public sees is that the marriage ended and an agreement was reached.
Keep Your Las Vegas Divorce Under Wraps
Our Las Vegas divorce lawyers know how to protect your privacy and your interests in your divorce proceeding. We fight for your rights across all divorce-related issues, including property distribution, alimony, child custody, child support, and others. Whether you are currently contemplating divorce or dealing with other marital law issues, our family law team is ready to help. Divorce attorneys Jennifer V. Abrams and Vincent Mayo offer courtesy phone consultations at no charge. Call 702-222-4021 to speak with one of them about your important divorce matter concerns.